2023 is set to be an exciting year for electric vehicles (EVs). With the push for a more sustainable and environmentally friendly future, many carmakers are getting on board with the trend and introducing new models and updates to existing ones. While in the context of the Indian car market, the electric vehicle (EV) revolution is slowly but surely making its way to India. With the government's focus on promoting electric vehicles and the growing awareness of their environmental benefits, the country is set to see a surge in EV models by 2023. The upcoming EVs will be more affordable than their predecessors, thanks to the government's subsidies and incentives. Moreover, the rapid development and improvement in battery technology will make them more efficient and reliable. Leading automakers such as Maruti Suzuki and Mahindra & Mahindra are already making strides in the EV market. Maruti's WagonR Electric, and Mahindra's eKUV100, are expected to be big hits. Other automakers such as Hyundai, Tata, and Honda are also planning to launch their EVs in the coming years. The EVs of 2023 will be equipped with advanced features like long-range batteries, fast-charging capabilities, and smart connectivity.
Moreover, the government is also encouraging automakers to adopt green technologies like solar energy, hydrogen fuel cells, and smart grid infrastructure. The rapid adoption of EVs in India is expected to boost the country's economy, create jobs, and reduce carbon emissions. It is estimated that the number of electric vehicles in India will grow from just 1 million in 2020 to 5 million by 2023. The government's ambitious plan to make India an all-electric vehicle nation by 2030 is a welcome move. With the launch of new models, India is likely to see a surge in sales of electric vehicles by 2023. This will not only help the environment but also boost the economy and create job opportunities. Here's a look at a few of the upcoming EVs that will be hitting the roads in 2023.
Tesla Model S Plaid
Tesla is always at the forefront of the EV revolution, and their upcoming Model S Plaid is no exception. This luxury electric sedan will feature a triple motor setup along with an updated battery that gives it a range of up to 520 miles. It will also have a 0-60 time of fewer than two seconds, making it one of the fastest-accelerating cars on the market.
Volkswagen ID.4
Volkswagen's ID.4 is a more affordable option than the Model S Plaid, but it still has plenty to offer. It is a compact electric SUV with a range of up to 310 miles and a 0-60 time of 6.1 seconds. The interior is also spacious and comfortable, making it a great option for those looking for a practical family car.
Polestar 2
The Polestar 2 is a luxury electric hatchback that combines performance with sustainability. It has a range of up to 310 miles, a 0-60 time of 4.7 seconds, and an interior that is packed with cutting-edge technology. The car also features advanced driver assistance systems for added safety.
Nissan Ariya
The Nissan Ariya is another electric SUV that will be released in 2023. It will have a range of up to 300 miles, a 0-60 time of 5.1 seconds, and a sleek, modern design. The interior is also expected to be packed with the latest technology and features.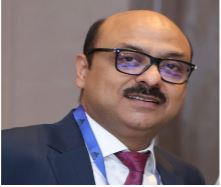 The write-up is authored by Neeraj Kumar Singal, Founder, and CEO of Semco Group. He is passionate about Clean Energy and working on various projects to build a robust Lithium-ion ecosystem. One of his ventures, SEMCO Infratech is a solution provider of Lithium-ion cell manufacturing and pack assembly equipment. He can be reached at nks@semcoindia.com