Aarjay International is widely recognized for its outstanding expertise in delivering comprehensive test and automation solutions. Their wide range of services encompasses electronics and electrical testing, factory automation, and condition monitoring. In an interview with Himanshu Vaibhav, a Technology Journalist from Timesev.com, Jayram Ramachandran, Director of Aarjay Internationals, sheds light on the contribution of Aarjay's solutions to the operations and advancements within the Electric Vehicles and automotive industry.
Timesev.com: Provide an overview of your company's product profile and application industries.
Jayram Ramachandran: Aarjay International is a single source for test and automation solutions covering a range of applications such as electronics testing, electrical testing, factory automation and condition monitoring. Aarjay supplies proven solutions from global leaders of testing products such as Tektronix, Hioki and ITech.
Our in-house team also develops customized solutions for automated testing, factory process automation and condition monitoring. We support customers in the Automotive, Renewable Energy, Aerospace, Defence, Industrial and Education sectors. The company is ISO9001:2015 certified and is a registered MSME.
Timesev.com: Provide information on your core product and technology offerings that have a significant impact on the EV, e-mobility, and automotive industries.
Jayram Ramachandran: Aarjay provides solutions for testing EV sub-systems such as motors, motor drives/ inverters, batteries, and EV chargers. We also offer solutions for testing automotive electronics, electrical components, and autonomous driving systems. Aarjay's solutions are used by vehicle manufacturers, Tier-1 suppliers, electric vehicle R&D/ product development organizations and educational institutions.
Aarjay's products are used in R&D testing and production testing to validate the customers' products and improve their reliability. Our solutions also help in improving the productivity, quality and safety of the customers' products and manufacturing processes. E.g., a major electricity discom in the state of Karnataka is using Aarjay's EV charger monitoring solution to study the impact of EV charger usage on the electric grid.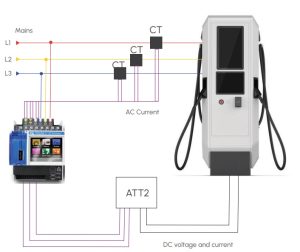 Timesev.com: Provide context on testing EV sub-systems using automated test systems.
Jayram Ramachandran: Automated test systems or Automated Test Equipment (ATE) perform tests on the Device Under Test (DUT) using automation to implement test cases, perform measurements, record test data, evaluate test results and generate test reports. Integration of a large number of manual tests into a single automated test set-up leads to improved productivity in the testing process and better traceability of test results, especially for after-sales warranty support by the DUT manufacturer.
ATEs are commonly used in production testing, including End of Line (EOL) testing in the automotive industry. Some added features of ATEs include the option to integrate a barcode scanner to automatically record the serial number of the DUT. It is also possible to implement cloud integration for the ATE so that different test cases are executed for different DUTs using a single ATE, and all test results are centrally stored in the cloud. For the EV industry ATEs are used for testing motors, motor controllers, batteries, power electronics modules and EV chargers.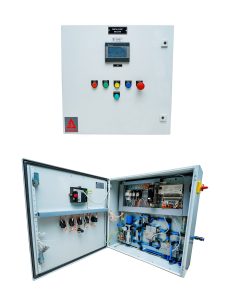 Timesev.com: How do your company's supplied Grid Simulators contribute to the operations and advancements within the Electrical Vehicles or automotive industry?
Jayram Ramachandran: IT7900P High-Performance Regenerative Grid Simulator provides an all-in-one test solution that can be used not only as a grid simulator and four-quadrant power amplifier but also as a four-quadrant regenerative AC/DC electronic load. IT7900P adopts advanced SiC technology and is only a third the size of conventional grid simulators, but its output power can reach up to 960kVA, achieving the highest power density among similar products on the market.
IT7900P has outstanding features like professional anti-islanding test mode; CV/CC/CP/CR test modes; easy-to-operate interface; AC/DC/AC+DC/DC+AC working modes; single-phase, three-phase & reverse phase; multi-channel operation modes; and harmonic & inter-harmonic simulation. IT7900P has a programmable output impedance to simulate the impedance of the AC grid. Its built-in power meter has a current accuracy of up to 0.1% + 0.2% FS.
IT7900P can be used for testing on/off-grid inverters, electronic power regulating systems, OBCs, AC charging piles, EV power supply equipment, energy storage systems, AC-DC power adapters, UPS and AC motors. It can be used as a power amplifier in Power Hardware in the Loop (PHiL) systems. Our customers for this product include Tier 1 suppliers to EV manufacturers, EVSE manufacturers and EV test labs.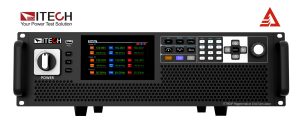 Timesev.com: Please specify the nature of your business model.
Jayram Ramachandran: Aarjay operates as a channel partner, distributor, and system integrator. Over the years, we have established strategic partnerships with global leaders of electronics testing products such as Tektronix to bring their solutions to the Indian market. In the last 5 years, we have developed capabilities to offer customized solutions addressing customers' requirements that are not met by the standard offerings from our OEM partners. This is in keeping with the "Make in India" initiative of the Government of India. Aarjay has also invested in our ability to offer value-added services such as the repair of supplied products at our in-house service centre.
Aarjay has a strong, distributed sales team that maintains a close relationship with customers on an ongoing basis. Using a Key Account Management approach, we maintain long-term relationships with strategic customers. Our oldest customers have been with Aarjay for 10-15 years. Our Application Engineering team has a good knowledge of customer applications to serve as advisors to customers in selecting the right product for their use.
Timesev.com: Can you share information about your company's target market and customer base? What sets your company apart from competitors in the industry?
Jayram Ramachandran: Aarjay supports customers in the Automotive, Renewable Energy, Aerospace, Defence, Industrial and Education sectors. At present, our primary target markets are electric vehicles, automotive electronics and renewable energy equipment manufacturers. We also support educational institutions working in the aforementioned technology domains.
We have customers throughout the 5 southern states of India who are supported by our offices in Bangalore, Chennai and Hyderabad. We are currently looking to expand the business in other geographies through sales tie-ups. Our key differentiators are our highly reliable products from globally reputed brands and our ability to provide customized solutions as per market requirements.
Timesev.com: What strategic initiatives have you implemented to facilitate business expansion? Are there any specific plans to scale and grow your business within the EV and automotive industry?
Jayram Ramachandran: In the post-Covid period, Aarjay has seen good growth in new markets such as electric vehicles and renewable energy. We have launched several strategic initiatives to sustain this growth and strengthen the organization. Aarjay will focus increasingly on in-house value addition and services.
We are investing in digital marketing initiatives to support our sales team. We are identifying new technologies relevant to the EV market and developing new partnerships to bring more relevant solutions to the market. Aarjay has hired senior personnel to drive new business initiatives. At present, we are exploring avenues of inorganic growth such as investments in or acquisition of complementary businesses.