Explore the Latest Automotive Technologies and Solutions from ROHM Semiconductor exclusively at Auto EV India 2022 from 9th to 11th November 2022 at KTPO Bengaluru.
Though we cannot see them, they are energizing each electronic device that we use daily: semiconductors. The following insights aim to make these "hidden champion" components more visible – by illustrating three of the many examples where (ROHM) semiconductors encounter us inside our homes:
​​​​​​Smart supporters during our morning routines
Semiconductor components already accompany us early in the morning, for example when we brush our teeth with an electrical toothbrush. Two major technologies dominate the electric toothbrush market: Brushes with a spinning and rotational head or brushes with bristles vibrating at ultrasonic frequencies with over 20 Khz.
​​​​"Both versions have their own technological challenges," explains Anoj Mubarak, Regional Sales Manager at ROHM's European Headquarters in Willich.  "For example, toothbrushes need to be handy enough to be easily and frequently applicable for both children and adults."
"Hidden champion" technology in our toothbrushes allows us to take optimal care of our teeth.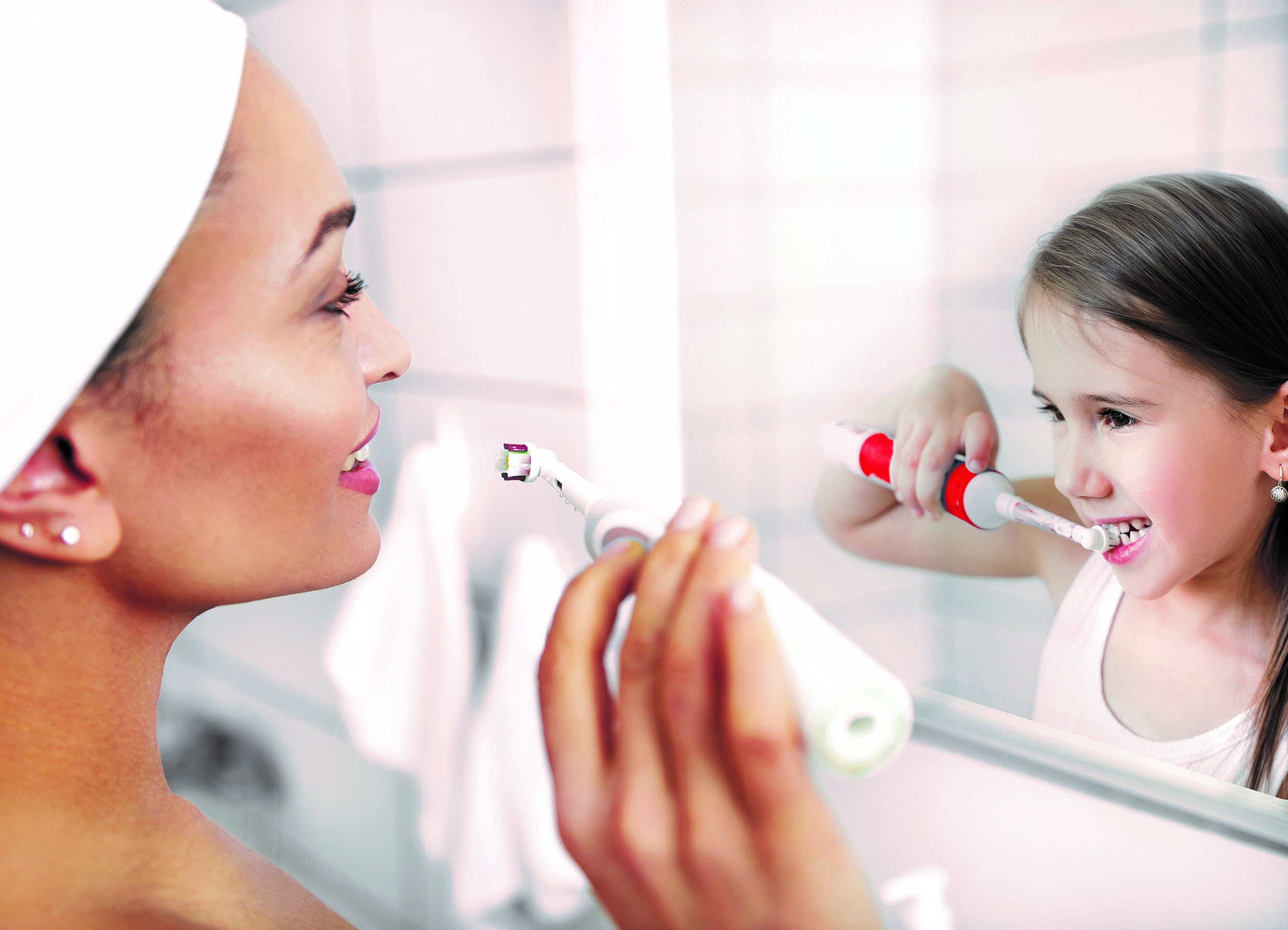 These requirements are connected to an increased technological complexity: "More components are needed and at the same time circuit boards need to be as small as possible," adds Mubarak.
Toothbrushes: A trend towards miniaturization and connectivity
This trend towards miniaturization represents a challenge for many semiconductor providers since it leads to specific packaging technology requirements. ROHM has tackled this issue with its RASMID™ lineup: "These ultra-compact components – such as resistors – feature the required smallness and ensure a superior, dimensional accuracy," states Mubarak.
Furthermore, connectivity and smartness will shape tomorrow's mouth hygiene technology: "The market requirements are clear: Toothbrushes should not only brush our teeth but they should also be integrated into the existing ecosystem of other devices," outlines Mubarak. "For example, interfaces such as Bluetooth helps to connect the toothbrush with mobile phones. As a result, users can track the brushing process and quality on their smartphone apps," adds Mubarak.
Sensors and accelerometers: boosting brushing performance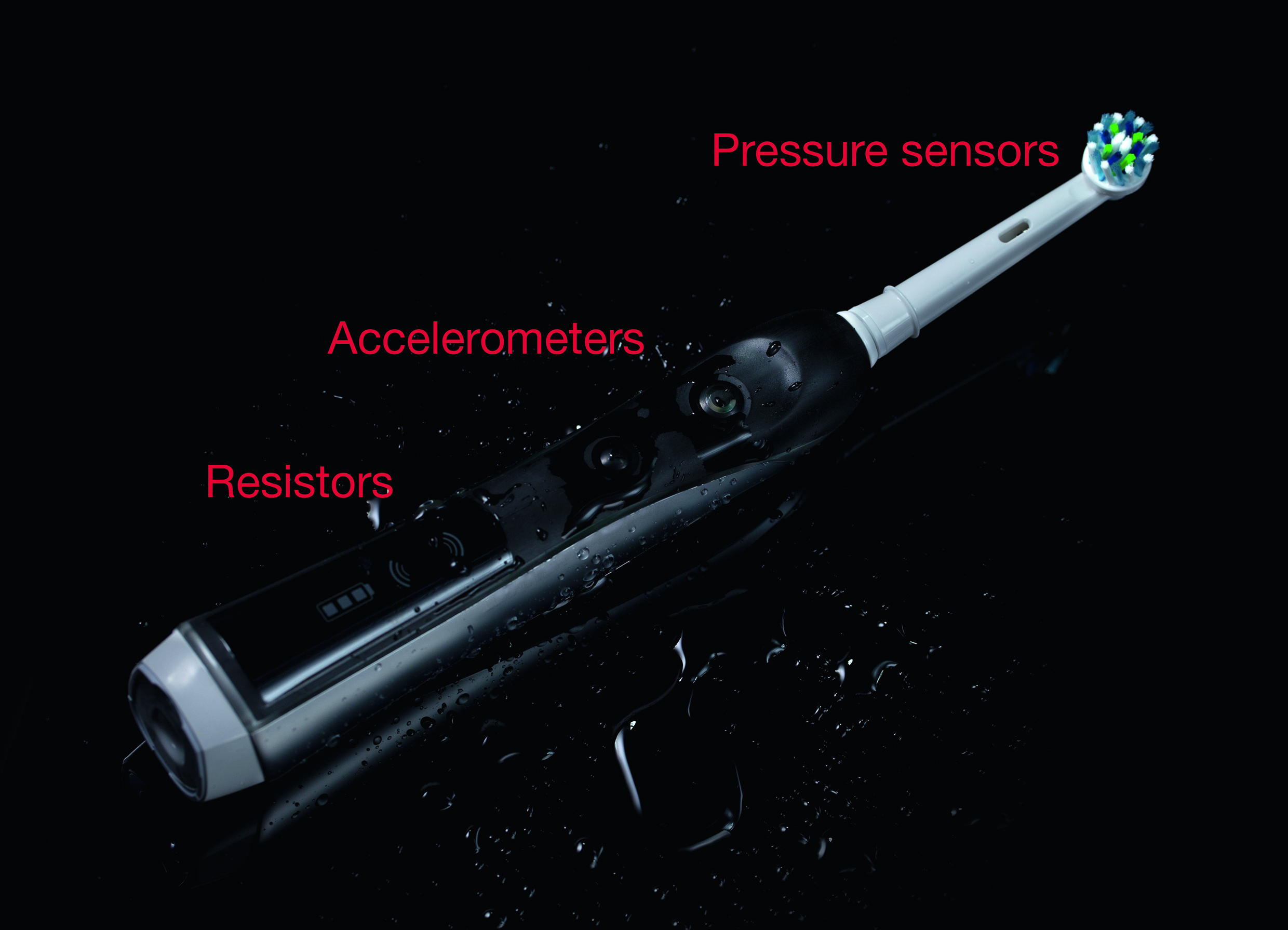 In this connection, integrated sensors such as pressure sensors and accelerometers analyze the user's brushing behavior and send back the user real-time feedback regarding his or her brushing quality.
Boosting brushing quality: Pressure sensors, accelerometers, and resistors inside electric toothbrushes
"Pressure sensors, for example, indicate if the brush is used too aggressively on the teeth," explains Mubarak.  "This trend of sensor integration will continue to grow. With its wide range of different analog sensor solutions and wireless communication chips, ROHM will play a big part here," concludes Mubarak.
Little helpers inside our housekeeping appliances
Semiconductors also play an active part during our housekeeping activities – with a special trend towards smart home features. With an app on our smartphone or tablet, we can operate our washing machines, dryers, ovens, or dishwashers while sitting comfortably on the couch. To meet the requirements for smart home features, washing machines, for example, need to be prepared to connect and communicate with other devices, for example via apps. As a result, the complexity of microcontrollers is increasing.
Jochen Hüskens, Senior Application Marketing Manager at ROHM Semiconductor Europe
"The request to replace mechanical sequencing as well as the increased complexity of displays inside washing machines requires more powerful processing," states Jochen Hüskens, Senior Application Marketing Manager at ROHM Semiconductor Europe.
PMICs: ensuring safe power-up and -down
"ROHM produces the suitable power management ICs (PMICs) to supply those highly demanding processors," adds Hüskens. Microprocessors with their power management (PMIC) enable better usage of energy. This way, savings of over 20 percent of electrical energy can be achieved.
"Also, we can save a lot of time when washing our clothes as in contrast to pure time control, certain processes can also be aborted earlier," adds Hüskens.
Additionally, the microprocessor-operated washing machines offer a better user interface, including hints for operating errors. As well, extensive diagnostic functions for mechanical, electrical, and hydraulic components as well as for the control system are possible. "A diagnostic memory can be read out by the service department directly or also via tele diagnosis," explains Hüskens.
IPMs: enabling variable motor speed drive
Additionally, ROHM's integrated power modules (IPMs) come into play within washing machines. They enable the drum motor to operate with a variable speed drive. In this context, the user can choose from a variety of washing programs that are now available.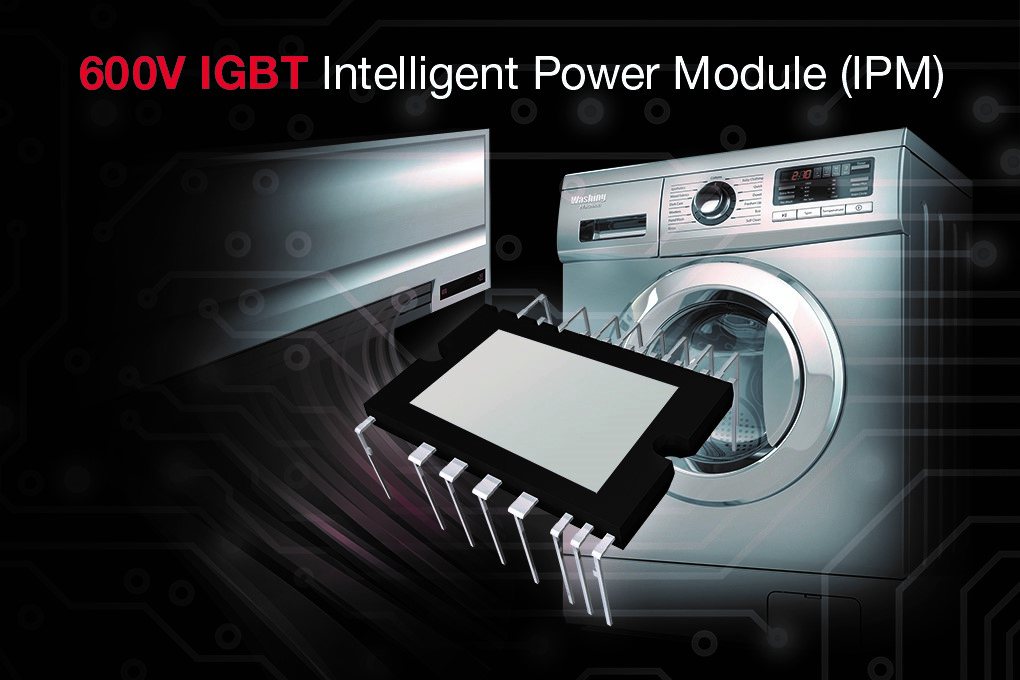 ROHM's integrated power modules enable the drum motor to operate with a variable speed drive.
Due to the variable control of the motor, baby clothes can be washed differently than, for example, bedspreads. "This option to switch flexibly between speed drives results in a higher efficiency class of the washing machine and contributes to achieving remarkable power savings. With its in-house Silicon carbide (SiC) technology ROHM further contributes to energy efficiency improvement," explains Hüskens. "Furthermore, those devices are designed to reduce vibration and noise when handling heavy or light loads," Hüskens adds.
Enablers inside our entertainment electronics
But semiconductors are not only useful, they also make our life more joyful and interesting by playing a decisive role in our consumer electronics. In this connection, semiconductors are applied in our TVs, laptops, and audio equipment as well as in remote controls and game consoles. For example, ultra-thin and ultra-small miniature PicoLED™ devices come into play here. "These power-saving infrared LEDs are applied in virtual applications immersing users in a virtual world by utilizing small high-resolution monitors," explains Jochen Hüskens.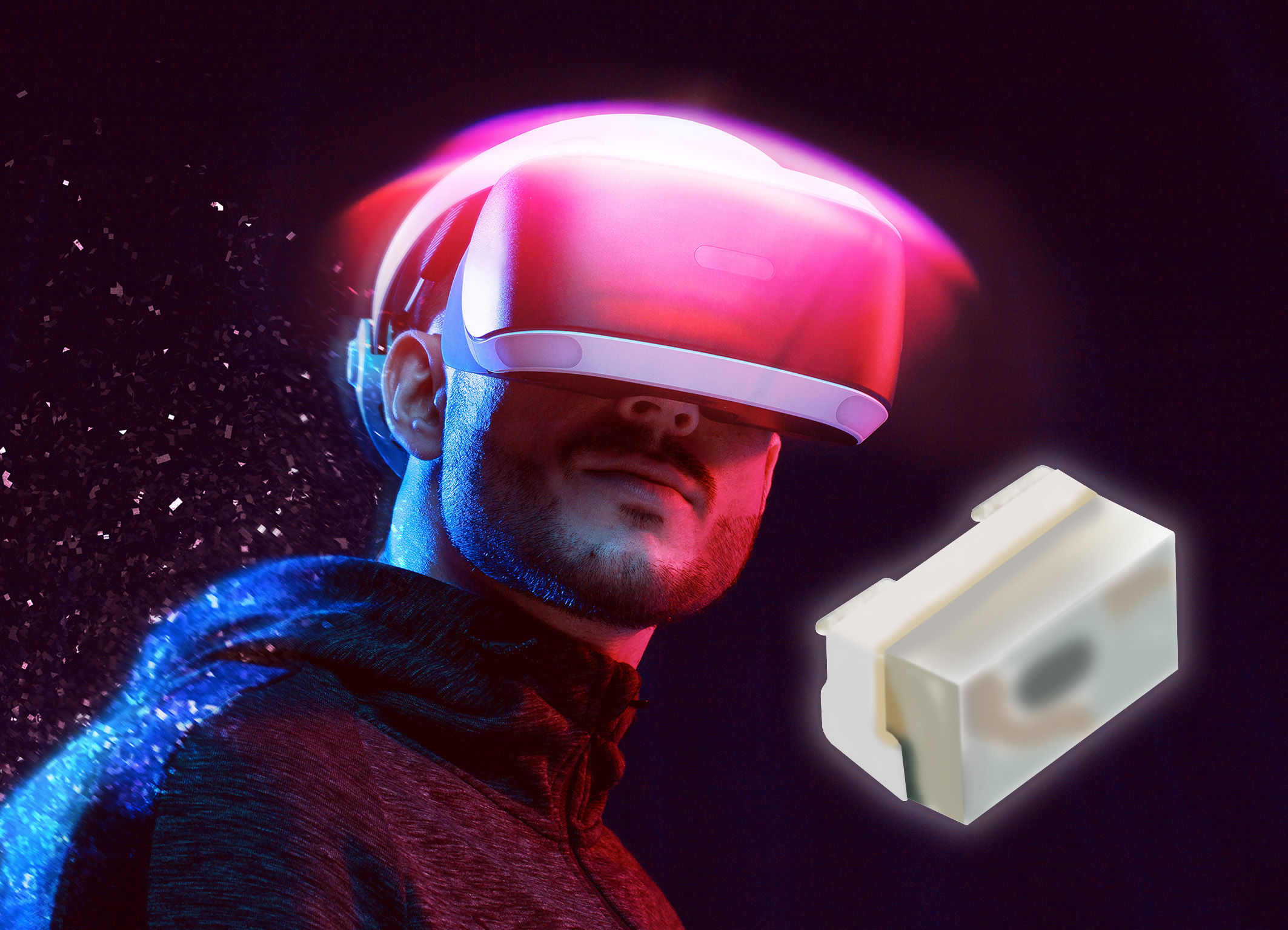 Power-saving infrared LEDs inside virtual applications immerse users into a virtual world:
Also, these types of LEDs are applied in augmented reality devices enhancing the real world by layering digital content on a headset or smart glasses, giving users the ability to view 3D images. For example, with this technology users have the opportunity to "travel" to exotic 3D-animated destinations – attractive, especially in times where real traveling is not an option.
The illustrated three examples highlight that semiconductor components are our constant companions inside our homes. Even though we can't see them, these hidden champions, help us to make our daily lives more efficient, convenient, and entertaining.
Soon, these home devices will become even more connected with each other – making our smart homes even smarter.
Courtesy: ROHM Semiconductor