STMicroelectronics create semiconductor technologies for a smarter, greener, and more sustainable future. ST is a global Integrated Device Manufacturer. The focus of ST's innovation stems from long-term trends that are reshaping industries and societies and paving the way to a more sustainable world.
By choosing one of ST's microcontrollers & microprocessors for your embedded application, you gain from ST's leading expertise in scalable computing architecture, silicon technology, wireless state-of-the-art IPs and software stacks, embedded real-time and application software, multi-source manufacturing and worldwide support.
In a media briefing this month ST announced the launched of the state-of-the-art microcontrollers and microprocessors namely:
'STM32C0 MCU Serie', Entry level 32-bit MCU for cost-sensitive applications;
'STM32MP13 lines', Cost-efficient MPUs for industrial and secure applications and
'STM32WBA, wireless MCU series', Low-power, secure Bluetooth Low Energy 5.3 for communications.
Vinay Thapliyal, Group Manager – Technical Marketing, South East Asia & India, Microprocessors product group, Sridhar ETHIRAJ, Sr. Manager – Technical Marketing & Applications, India General-Purpose Microcontrollers Sub-Group and Mohit Arora, GPM Wireless Marketing Manager, Microcontroller & Digital ICs Group, STMicroelectronics briefed the Indian media on the above mentioned MCUs and MPUs at length as given below: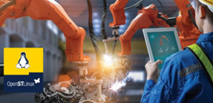 STMicroelectronics introduces cost-optimized STM32MP13 Cortex-A7 microprocessor for industrial and secure applications
STMicroelectronics is enabling the next generation of smart devices for secure, safe, and sustainable living with its latest STM32 MPUs. STM32MP13, 1 GHz, single-core, Arm Cortex-A7 microprocessor series, is the latest addition to the Linux-capable STM32MP1 family, with a cost-optimized design.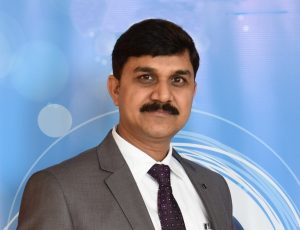 Vinay THAPLIYAL, Group Manager – Technical Marketing, South East Asia & India, Microprocessors product group, STMicroelectronics
Energy savings, lower operating costs, improved safety and enhanced user experience, easy-to-use, industrial grade, security, power efficient and ready to go are the main trends observed in smart buildings, factory automation, and smart cities.
STM32MP13 enables affordable price point and most cost-effective PCB design on the market, dedicated HW and Ecosystem for very fast integration into customer applications, 100% operating time during 10 years combined with -40°C < TJ < 125°C, highly secured processor with certifications addressing different markets, best-in-class low power modes, available in mass production and sampling at preferred distributor.
The latest applications such as industrial automation, communication gateways, payment terminals, appliances, and control panels serving these trends are demanding processors with high software-execution capability, low power consumption, strengthened security, and advanced feature integration.
ST meets these expectations with new MPUs that build on the microcontroller (MCU) knowhow and extensive development ecosystem of its STM32 family and is now extending this product family with the new STM32MP13 MPUs.
Cost-effective MPU: STMicroelectronics' STM32MP13, 1 GHz, single-core, Arm Cortex-A7 microprocessor series is accessible, secure and power efficient and the main features observed are strong, user-friendly ecosystem for STM32 MPUs (OpenSTLinux, Linux-RT, RTOS), PCB layout reference designs, strong robustness, certified for faster time to market, Best-in-class consumption in low power modes, over 90% energy savings in standby and VBAT modes.
Energy savings, lower operating costs, improved safety and enhanced user experience are the main trends observed in smart buildings, Industry 4.0, factory automation, payment terminals and secure applications, smart metering, smart homes, EV charging infrastructure and smart cities.
STM32MP13 microprocessor is the right choice for your industrial applications. The system is built on Arm Cortex-A7 core running from 650MHz and up to 1GHz, DRAM interface at 533 MHz and optimized interconnect. Industrial qualification for demanding applications is 100% operating time for 10 years and Junction temperature support from -40°C to +125°C
STM32MP13 MPU offers certified security services in terms of memory protections against illegal access control, cryptographic accelerator for hardware robustness, platform authentication during product lifecycle, and code isolation for runtime protection. STM32MP13 microprocessor has Security assurance level 3.
The new STM32MP13 MPUs offers end-to-end security provisioning. It secures your production flow and protect application through one-time programmable (OTP) keys at the contract manufacturer. The process completes toolset to generate and encrypt OEM OTP key file with the STM32 Trusted Package Creator software, securely provision the STM32MP1 series with licenses from a STM32HSM at the programming partner location and control the number of devices programmed with the firmware.
STM32MP13 is the best-in-class energy consumption in low power modes combined with STPMIC1 power management IC.
The MPUs comes in three different BGA packages to fit many applications. It lowers your PCB cost: down to 4-layer PTH PCB without any costly lasers vias. It equipped with software and pin-to-pin compatibility between all STM32MP13x part numbers for more scalability.
STM32MP13 users also benefit from advantages such as reduce development time and cost, accelerate time to market with STM32 ecosystem. ST further eases designers' workload by providing PCB layout examples. It gains extra processing performance of an MPU, combined with the flexible power management, real-time OS (RTOS) support, and integrated security features and peripherals typically provided by embedded MCUs, STM32MP13.
STM32MP13 include the fully mainlined OpenSTLinux Distribution with Linux board support package (BSP), drivers, secure bootchain supported by secure manufacturing, and popular application frameworks. It delivers real-time performance with OpenSTLinux. X-LINUX-RT expansion package enables OpenSTLinux real time extension, so called Linux-RT, reaching the determinism level needed for factory automation in key components such as PLC (Programmable Logic Controller).
It comes with a free open-source software package dedicated to AI enabling AI on STM32MP13 with X-LINUX-AI. It offers all-in-one AI solutions for the entire STM32MP1 series, pre-integrated into Linux distribution based on ST environment, include AI frameworks to execute Neural Network models, Include AI model benchmark application tools for MPU, easy application prototyping (Python language and AI frameworks Python API), C++ API for embedded high-performance applications, optimized open-source solutions provided with source codes that allow for extensive code reuse and time savings.
—————————————
STM32WBA, ST's 1st Wireless Cortex-M33 for more powerful and secure Bluetooth applications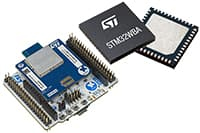 The STM32WBA 32-bit Wireless series brings designers the performance, efficiency, and security required for Bluetooth Low Energy 5.3-enabled applications.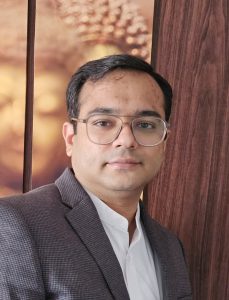 Mohit ARORA, GPM Wireless Marketing Manager, Microcontroller & Digital ICs Group, STMicroelectronics
STM32WBA offers the essential features for wireless IoT devices including: High data rate to ensure fast and reliable data transfer, Long range capability to enlarge communication range, High output power to increase communication range thanks to +10 dBm of output power and Low-power messaging capability to extend battery lifetime.
Based on the Arm Cortex-M33 core running at 100 MHz with TrustZone technology, the STM32WBA series provides a high level of security, protecting data, IPs, and preventing hacks or device cloning.
Applications: Industrial, Smart home, IoT for Smart Things
Smart City Nodes
Power tools
Smart Meters
Wellness
Consumer Medical
Home automation
Industrial
Smart homes
Features
Bluetooth Low Energy 5.3
Based on Arm Cortex-M33 at 100 MHz with TrustZone technology targeting SESIP Level 3
407 CoreMark score
Leveraging STM32U5 ultra-low-power platform
Low-power direct memory access (LP-DMA)
Flexible power-saving states with fast wake-up times
Same digital and analog peripherals as STM32U5
Built using 40nm process technology.
Supported by STM32Cube ecosystem
Stronger security: The presence of a Cortex-M33 in STM32WBA devices enables wireless microcontrollers provide a SESIP Level 3 certification. Developers can use functionalities like: STM32Trust TEE TF-M, Secure boot & secure updates, Secure firmware install, NIST -CAVP certified CryptoLib. The STM32WBA extends Memory protections against illegal access control, Cryptography for hardware robustness, Platform protection during product lifecycle and Code isolation for runtime protection.
Focusing on the Bluetooth Low Energy 5.3 protocol, the STM32WBA series developers to easily add wireless communication to their device at an affordable cost.
A Cortex-M33: The STM32WBA represents a new approach to wireless MCUs. The STM32WBA uses a single Cortex-M33 with a score of 407 in CoreMark, which is twice the performance of the previous generation. Leveraging the STM32U5 architecture, the STM32WBA series is an ultra-low power platform and offers inherited digital and analog peripherals, suitable for many applications, from industrial, to smart home and consumer markets.
The STM32WBA wireless MCU embeds large memory to sustain both applications and connectivity activities, coming with up to 1 Mbytes of flash memory and 128 Kbytes of RAM. A smart set of peripherals like ADC, touch sensing, timers, make this product a self-sufficient application wireless MCU.
STM32WBA wireless MCU supports the low-power background autonomous mode (LPBAM). It enables peripherals to remain functional and use direct memory access (DMA) without waking the CPU. The STM32WBA supports low-power STOP0, STOP1, and standby modes that developers find in the STM32U5, but ST optimized them to go rapidly from a running mode with connectivity to Standby mode with the radio context written in the memory.  
Benefits: The STM32WBA simplify platform using a wireless application MCU processor and creates innovative device based on Bluetooth Low Energy 5.3 technology capabilities. It Increases battery life with the advertising extension for device communication. ST improved the radio to reach +10 dBm in output power, making it one of differentiating device of its kind to provide such a robust link. It ensures fast and reliable data transfer and make efficient application processing based on 407 CoreMark score. It protects your IP and increase privacy protection based on SESIP-3 device capability. It also fastens time-to market relying on market proven STM32Cube ecosystem.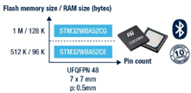 The first STM32WBAs
ST NUCLEO-WBA52CG STM32WBA Nucleo-64 Board

NUCLEO-WBA52CG
ST NUCLEO-WBA52CG STM32WBA Nucleo-64 Board embeds a powerful, ultra-low-power wireless radio compliant with the BLUETOOTH Low Energy SIG specification v5.3. The NUCLEO-WBA52CG board features a STM32WBA52CG microcontroller based on the Arm Cortex‑M33 core, featuring 1-Mbyte flash memory and 128-Kbytes of SRAM in a UFQFPN-48 package. ARDUINO Uno V3 connectivity support and the ST morpho headers allow easy functionality expansion of the STM32 Nucleo open development platform with a wide choice of specialized shields.
—————————-
STMicroelectronics Expands STM32 Family with STM32C0 and STM32H5 Series MCUs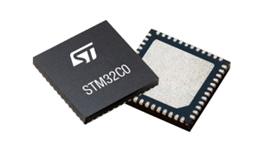 The STM32C0, ST's most affordable 32-bit MCU, makes 32-bit capabilities accessible to all developers. STM32 MCUs are used in billions of smart industrial, medical, and consumer products worldwide. STM32C0 general-purpose entry-level MCUs introduce exciting options to the 8-/16-bit applications space, with the added benefits that come with the broad and powerful STM32 ecosystem.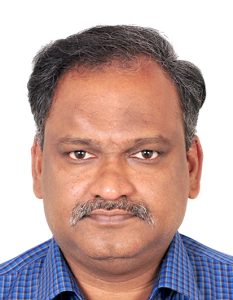 Sridhar ETHIRAJ, Sr. Manager – Technical Marketing & Applications, India General-Purpose Microcontrollers Sub-Group, STMicroelectronics.
The STM32C0 provides access to the benefits of STM32 designs. Powered by Arm Cortex-M0+ core running at 48MHz, the STM32C0 lets developers work more efficiently. Developers working with 32-bit MCUs the STM32C0 will help reduce costs, thanks to its attractive price point and optimized BOM, without impacting design quality. The designers developing applications the STM32C0 allows to upgrade design with a limited impact on cost structure and additional support thanks a proven STM32 ecosystem.
The STM32C0 series offers up to 32 Kbytes of flash memory, and 6 to 12 Kbytes of RAM. STM32C0 MCUs are available in 8- to 48-pin packages, including packages offering the smallest area and thickness, such as the WLCSP12, the UFQFPN and the tiny 3 x 3 mm UFQFPN20 package. 
Key features
32-bit Arm Cortex -M0+ core
2 to 3.6V power supply
I/O ports maximization
One supply pair
1% internal clock
All clock sources: Low speed 32 kHz, High speed & Internal / external
Direct memory access (DMA)
Timers 16-bit with Motor Control feature
Communication peripherals incl – 2 x USART
Real-time clock
12-bit ultra-fast ADC
Safety features
Excellent dynamic consumption 80μA/MHz
SRAM size: STM32C011: 6 Kbytes & STM32C031: 12 Kbytes
Applications
Smart homes: fridges, ovens, coffee machines etc
Industrial devices: industrial pumps, fan control, etc.
Consumer devices: PC peripherals & accessories
STM32C0 series offers entry-level simplicity and free ecosystem with resources including tools, software packs, and connects with developer communities with ease entry to the 32-bit world for new users. It targets the equipment like home appliances, industrial pumps, fans, smoke detectors, typically served by simpler 8-bit and 16-bit MCUs. 32-bit design of the STM32C0 enables improvements such as faster response, extra functions, and network connection.
ST provides a comprehensive set of free-of-charge and certified Functional Safety packages for STM32 MCU with the aim of significantly reducing the development efforts, time and cost required to meet functional safety standards.
As a part of the STM32 continuum, STM32C0 devices allow easy migration into the STM32G0 Series to tackle more demanding projects, sharing a consistent pinout. The STM32C0 series uses the same 90nm technology as the STM32G0, ensuring high quality standards is covered by 10-year longevity program renewed commitment every year.
The STM32H5 series:
The STM32H5 series is based on the 32-bit Arm Cortex-M33 core running as high as 250 MHz. It offers the best combination of performance and enhanced security, in an affordable way.

Offering up to 2 Mbytes of flash memory in dual-bank memory, up to 640 Kbytes of SRAM and high peripheral integration, the STM32H5 series of microcontrollers offers developers from design freedom.
The STM32H5 portfolio offers large package option from 25 to 176-pin. It supports up to 125°C ambient temperature, making it suitable for harsh environments.
The STM32H5 provides a scalable security offer to address every need, including the security requirements of IoT devices. Developers can choose between several offers ranging from: the most essential security services to fully certified building blocks maintained by ST over the product lifecycle. This MCU series gives you more flexibility in your design choices.
STM32H5 simplifies the design of secure industrial applications like Air conditioning systems, Fridges, Alarm systems; Communication gateways, Light control, Energy conversion; PLC, Motor control, Industrial pumps and Keyboards, tracking devices
Medical accessories.
The STM32Trust TEE Secure Manager is developed with ProvenRun and powered by ProvenCore-M to ensure today's highest security-assurance levels. The SoC security services provided include isolation, cryptography, key storage, and initial attestation. To help users maximize its potential, ST has created dedicated development kits NUCLEO-H503RB, NUCLEO-H563ZI, and STM32H573I-DK with examples showing how to use the security services and integrated all the necessary software tools and support in the STM32Cube development ecosystem.