Silicon Carbide technology is widely used in semiconductor material which are easy to fabricate and provides good general electrical and mechanical properties. However, it can also be used to create advanced microprocessors but in simple diodes. By using silicon carbide subtracts in semiconductor fabs, STMicroelectronics has signed a multi-year supply agreement with ZF for Silicon Carbide devices.
STMicroelectronics is a leading global semiconductor company that is serving customers across the spectrum of electronics applications. The company creates innovative technologies that bring an important contribution to Silicon Carbide devices.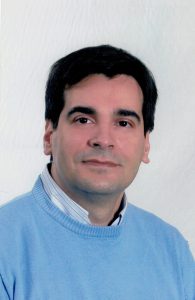 To talk about more on Silicon Carbide devices coming up with the collaboration of ZF and STMicroelectronics, Himanshu Vaibhav, a technology journalist at timesev.com had an opportunity to interact with Gianfranco Di Marco, Marketing Communication Manager – Power Transistor Sub-Group, STMicroelectronics- Excerpts. 
TimesEV: Enumerate the terms and details of the deal between technology group ZF and STMicroelectronics for the purchase of silicon carbide devices from ST.
Gianfranco Di Marco: STMicroelectronics and ZF have signed a significant, multi-year, supply agreement for ST to supply ZF in the order of tens of millions of silicon carbide (SiC) devices from 2025. These devices will be third-generation ST 1200V SiC MOSFETs in the STPAK package.
(STPAK is a high-creepage package by ST that allows mounting on heatsinks through a silver sintering process. It enables higher power delivery, easier scaling, and better long-term reliability).
TimesEV:  How important is the deal for STMicroelectronics with ZF signing a multi-year supply agreement for silicon carbide devices?
Gianfranco Di Marco: ST pioneered the first automotive grade SiC MOSFETs in 2016, and today we lead the market with an estimated market share above 50% and more than 5 million passenger cars implementing ST SiC devices. In addition to enabling a greater range of e-mobility applications, ST third-generation SiC technology is driving increased efficiency, performance, and reliability in sustainable energy applications like solar inverters and energy storage, as well as in industrial motor drives and power supplies. The key to success in electric vehicle technology is greater scalability and modularity with increased efficiency, peak power, and affordability. Our STPAK equipped with our silicon carbide technologies deliver these benefits and we are proud to work with ZF, a leading automotive supplier for electrification, to help them differentiate and optimize the performance of their inverters.
TimesEV:  List the technology and technical specifications of silicon carbide technology and devices to be integrated into ZF's new modular inverter architecture.
Gianfranco Di Marco: In ST, ZF found a supplier with the necessary manufacturing capabilities and capacities to produce exceptionally high-quality silicon carbide devices in the required quantities thanks to our investments in building a fully integrated supply chain complemented by long-term wafer-supply agreements. ZF will integrate the modules from STMicroelectronics into its new modular inverter architecture, which will commence series production in 2025. With these devices, ZF will be able to interconnect a varying number of ST modules in their inverters according to performance requirements, without changing the intrinsic design of the inverter.
TimesEV:  Mention ST's capability and USP of manufacturing silicon carbide and packaging of the chips. Also, mention the manufacturing facilities.
Gianfranco Di Marco: ST high-volume STPOWER SiC products are manufactured in front-end fabs in Italy and Singapore, with back-end fabs in Morocco and China. Our SiC ecosystem also includes substrate research, development, and manufacturing in Italy and Sweden. In October, ST announced the expansion of our wide-bandgap manufacturing capacity with a new integrated SiC substrate manufacturing facility in Catania (Italy). The new facility is the first of its kind in Europe and is integral to our objective of achieving 40% internal substrate sourcing by 2024. ST is working on industrializing 200mm substrates, leveraging both engineering in Norrköping (Sweden) and the 200mm production line for SiC devices in Catania (Italy). ST is also cooperating with a technology partner, Soitec [Bernin (France)], to ensure a second qualified source of 200mm SmartSiC substrates, in addition to ensuring a robust internal supply. The collaboration with Soitec and their SmartSiC technology aims to advance SiC substrate technology and develop significant performance improvements that ST can deploy in high-volume manufacturing. A final supply agreement will be subject to the qualification phase of the technology by ST and Soitec.
TimesEV:  How do you list the benefits of using silicon carbide technologies across automotive and industrial sectors?
Gianfranco Di Marco: Power devices based on silicon carbide offer higher voltage and frequency capabilities than conventional silicon devices, allowing greater system efficiency, faster switching, lower losses, and better thermal management. In final applications, these advantages translate into smaller and lighter power designs featuring higher power density. SiC-based power devices can operate at up to 200°C junction temperature (limited only by the package), which reduces cooling requirements and allows more compact, more reliable, and more robust solutions. Existing designs can incorporate the performance and efficiency benefits of SiC devices without major changes, allowing fast development turnaround while keeping the BOM to a minimum.
SiC for the automotive sector. SiC power devices find application in critical power systems inside electric vehicles, including traction inverters, onboard chargers, and in DC-DC conversion stages. They also provide significant efficiency gains in charging stations. SiC devices offer the following advantages over silicon for automotive and eMobility applications in general:
6-10% greater driving range in an average electric vehicle
150 to 200 kg less weight in an average electric vehicle
Double the energy from charging stations.
Longer battery lifetime
SiC for the industrial sector. SiC devices benefit industrial motors, robots, and various other factory automation systems, as well as power supplies for servers and solar energy conversion systems. For industrial contexts, SiC devices can deliver the following advantages:
Major power loss reduction, even up to 50%
Ability to run at up to five times greater frequencies.
Significant system size and weight reduction, as high as 50%
Total cost of ownership reduction, as high as 20%