India is the second-biggest cycle maker in the world and produces over 1.5 crore units every year.
E-cycle market is the most popular market in the world where consumer needs range from the basic features to aspirational technology. Brands need to come up with the most unique products with supreme quality as well as technology. India is the second-biggest cycle maker in the world and produces over 1.5 crore units every year. According to a report, 11.44 million units of bicycles were sold in the country in FY22, and the figure is expected to reach 14.43 million units by 2027 with a CAGR of 5.5% during FY23-27.
The industry is classified into five product segments – standard, premium, kids, exports, and E-bikes. The top 3 exporters of Bicycle are China, India, and Vietnam. The market share of exports is expected to increase from 8.49% in FY 2022 to 9.71% by the end of 2027.
Bicycles and E-bikes are becoming more popular due to rising disposable incomes and the fact that they provide an affordable, environmentally friendly alternative to other forms of transportation. Even, though bicycles are the least expensive form of transportation, the rising fuel price in India is driving the growth of the bicycle market.
Here is the list of top E-cycle startups in India: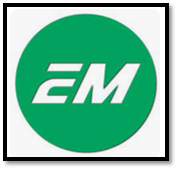 EMotorad
Founded in 2020, Pune-based EMotorad (EM) is an electric vehicle company that strives to bring eco-friendly, futuristic e-bikes at an affordable price for adventure seekers, daily commuters, or casual riders. The EV startup aims to bring across premium quality electric cycles at an affordable price, utilizing its local sourcing and manufacturing capabilities in India. It has since expanded its business to Japan, the UAE, Europe, and Nepal. Alongside onboarding 160+ dealers in India, EM currently is present across 82 towns and cities in India and abroad.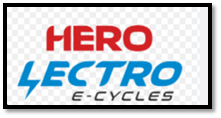 Hero Lectro
Hero Lectro started selling in India since November 2018. Hero Lectro, the E-cycle brand of Hero Cycles, is the market leader and has the widest E-cycle range in India's organized market, spanning 8 variants including cycles with and without gears. Hero Lectro is spearheading the revolution in the personal smart e-mobility segment which is even more relevant in these times as it caters to hygiene, personal security, physical fitness, sustainability, and affordability.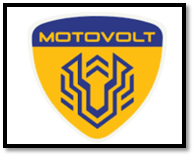 Motovolt
Motovolt was founded in 2020 by Tushar Choudhary. Choudhary is the ex-Promoter of the Kolkata-based Himadri Group of companies which manufactures specialty chemicals. Two years ago, the start-up launched e-cycles which have a pan-Indian presence and are available in four models- HUM, KIVO Easy, KIVO Standard, and ICE. The World of Motovolt. Born with a vision to inspire the e-mobility revolution in India, It is our endeavor to bring smart e-mobility solutions which would positively impact lives across communities and contribute towards a sustainable future. We are committed to providing smart sustainable mobility solutions which would change the way the nation commutes. We are here to ride the wave of change and redefine the future.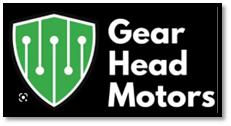 Gear Head Motors
Gear Head Motors, a Hyderabad-based electric vehicle company is a leading provider of innovative electric bicycles and tricycles. With great exposure to the EV industry, the company has reached market standards. Founded by a team of engineers, Nikhil Gunda, and Meher Sai, Gear Head Motors aims to provide a sustainable and cost-effective transportation solution for consumers. Manufacturing 70% of spares in-house, the vehicles stood among the others for their sleek and modern styles, comfortable accessibility, and convenient commute.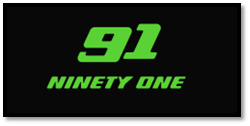 Ninety-One Cycles
Ahmedabad based Ninety-One Cycles is home to the coolest and most well-engineered bicycles in the country. Founded in 2015 with a vision to inspire young India to lead an active lifestyle while reducing our carbon footprint, we pioneered a digital-first approach to experiencing and purchasing cycles. Today, the brand is present in over 300 cities and the community continues to get bigger every day.

Vaan Moto
The first lifestyle e-mobility start-up in India, VAAN Electric Moto Pvt. Ltd., makes Indian e-bikes for export. VAAN Moto was introduced in 2021 and has showrooms across Kerala (multi-brand retail outlets), Coimbatore in Tamil Nadu (multi-brand retail outlet), Mumbai, and its headquarters there. The brand's first independent shop in the nation is the showroom in Mumbai, which is located at Atria the Millennium Mall, Worli. The brand also offers Several multi-brand stores are dispersed throughout the city.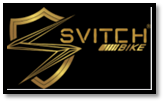 Svitch
Ahmedabad-based electric bike maker Svitch Bike is a young company venturing into the field of Electric Vehicles in India. Svitch manufactures electric bikes with unique designs and features in accordance with the Indian automotive landscape.