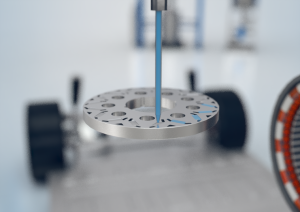 ViscoTec India Pvt Ltd, a subsidiary group of ViscoTec Pumpen- u. Dosiertechnik GmbH. The company is the fourth subsidiary, which is been established in 2017 in Pune.
ViscoTec, are the manufacturers of system i.e. Dosing & Dispensing equipment which are required for conveying, dosing, applying, filling, and emptying low to high-viscosity fluid & pastes (up to 70,00,000 mPas).
The products from ViscoTec work on "Endless Piston Principle or Progressive
Cavity Pump" as it stands for reliable handling of low to high viscosity, abrasive,
structure sensitive, shear sensitive, and solid-containing fluids. It is possible to
dispense with a high degree of liability, regardless of viscosity. Any volume can be
dosed and a dispensing accuracy of ± 99 % (depending on the material) can be
achieved.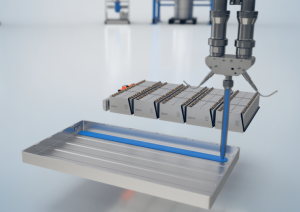 ViscoTec serves to a wide range of industries, including the E-Mobility, Automotive, Aerospace, Auto-Electronics, Electronics, Pharmaceutical, Medical, Biochemistry, Food & Cosmetic sectors.
At Auto EV Expo 2022, we are coming with products based on " Endless Piston
Principle or Progressive Cavity Pump" technology which is the heart of each product. Pertaining to E-Mobility sector, our products can be used in various application.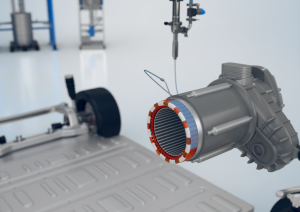 In e-mobility dispensing applications, the focus is on fast and uncomplicated processing of the materials, combined with defined cost control. Applications of materials with the highest viscosities and abrasive properties are particularly challenging. Dispensing thermal paste, for example, is one of the challenges in industrial dispensing processes. It is imperative that the specific characteristics of the materials remain unaffected by the dispensing process. Even with a high filler content.
Our dispensing systems, based on the endless piston principle, offer excellent conditions for processing all low to high viscosity 1- and 2-component materials, such as gap fillers and liquid sealants or in potting and bonding applications.
ViscoTec's headquarter is in Germany (Bavaria). The dispensing specialist has
subsidiaries in the USA, in China, Singapore, India, France and recently in
Hongkong. Numerous sales partners all over the world complete the international
distribution network.
ViscoTec comes with over 25+ years of experience in the field of fluid dispensing,
Know-how of system, Knowledge of over 10,000+ materials. ViscoTec is the single
point of contact to for a complete system even for the most complicated application.
Contact information:
ViscoTec India Pvt Ltd
710 Nucleus Mall, 1 Church Road
Pune 411001
India
Email: sales@viscotec-india.com
Phone: +91 20 4104 7135
Website: www.viscotec.de