As the whole world is picking up the pace in the global e-mobility sector, the importance of an array of solutions that circumscribes an electric vehicle which will enable the smooth and coherent transition and sustainability of the electric vehicle ecosystem has come to broad daylight. The innovations and developments in the EV solution ecosystem are enabling a robust environment for electric vehicles (EVs) now more than ever. If EVs across all segments (2-wheelers, 3-wheelers, and 4-wheelers) are spoken of as the new revolution in mobility, the solutions and products that will be embedded and incorporated in the electric vehicle can be called the backbone that is driving that transformative change.
While the buzz of the latest electric vehicle in the market catches a lot of eyes and awareness, the ground-breaking technologies that get into the vehicle sometimes get under the rug from the naked eye of a consumer. The solutions and technology that power and assures the seamless performance of an electric vehicle are rather more important.
Intrigued by the plethora of technologies assisting mobility, Times EV did a special story circling the entire electric vehicle ecosystem and we reached out to all the major industry players. Texas Instruments shared our enthusiasm for the same and was generous enough to come on-board for this story and shared a lot of valuable insights regarding the EV landscape and the wide range of products and solutions that they are offering with regard to the same. Sanjay Jain, FAE Manager, Texas Instruments India, took some time out to have a thorough exhibition with Times EV Sub Editor Mayank Vashisht.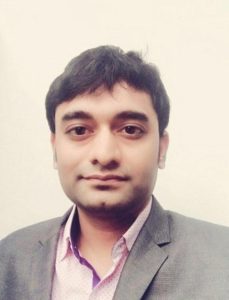 ADAS
The advanced driver assistance systems (ADAS) now in most new vehicles have added multiple processors and high-current sensors and actuators, in addition to other devices. To kick start our conversation, I asked Sanjay about the range of solutions for emerging Autonomous driving Applications provided by Texas Instruments. To which Sanjay replied, " Vehicle safety systems are constantly evolving; leading automakers envision a world where vehicle collisions are a thing of the past. We are here to help design adaptable advanced driver assistance systems (ADAS) for a safer, more automated driving experience. Our extensive catalog of integrated circuits (ICs), reference designs and supporting content are intended to design efficient ADAS functionality for any vehicle. We can address ADAS solutions in 3 key sub-sections: Sensing, Processing, and Actuation."
Sensing: Our AOP (Antenna on Package) Integrated Radar device family including AWR1843AOP form the basis of the Sensor Fusion module. This, along with our LVDS-based FPD link family forms a critical data link for communicating high bandwidth data from the Sensor to the Processor module.
Processing: TI's Jacinto family of TDA4x series forms the family of highly powerful multi-core processors, which are the heart of central or Edge computing ADAS domain controller. This family comprises scalable options for one to pick a solution right from 3D Surround-view ECU to a high-power central compute module. TI's TDA4x ADAS SoC has a programmable vision accelerator containing one or more specialized EVEs to handle massive amounts of video system data, ISPs for camera pre-processing, and a DSP for more general signal processing and RISC options that include several ARM microprocessors.
Actuation: Lastly, as a part of the ADAS function is the Actuator section which comprises Steering and Braking functions – TI's Functional Safety compliant Motor Driver solutions including the DRV32xx family are well suited for realizing these highly critical functions.
"This essentially combines the whole vertical integration needed in an Autonomous function vehicle", he further added.
Battery Management Solutions
The Heterogeneous battery chemistry has advantages and disadvantages as well as unique charging requirements. Managing these diverse requirements can become a very complex design challenge. I was very keen to know How the battery management solutions (Lithium-ion or NiMH) provided by Texas Instruments are overcoming this challenge. To which Sanjay replied," As the world drives towards electrification, the battery is the heart of an electric vehicle. Extending the driving range of electric vehicles through enhanced state-of-charge accuracy with high-precision battery monitors and balancers, supporting a broad spectrum of battery chemistries, including lithium-ion phosphate (LiFePO4). In fact, our Cell monitor AFE solutions are just a part of a whole suite of offerings for building a safe and ASIL-compliant BMS integrated Battery pack."
I further asked him to enlist the range of solutions offered by Texas Instruments, to which Sanjay added, "The core building blocks of a highly robust Battery pack that can range from 48V for 2Wh/3Wh segment to 400V/800V for Passenger and Commercial EVs :
Cell monitors (BQ7961x, BQ7971x)
UIR sensors (BQ7963x/73x)
Solid state switches i.e. PhotoMOS upgrade (TPSI2140)
Solid state relay driver (TPSI3050)
48V/12V reverse protection/DC-Breaker (TPS4811x)
Apart from the above solutions, a wireless battery management system can improve reliability and design flexibility while reducing system costs due to the elimination of cables and connectors. With our TÜV SÜD-assessed functional safety concept and proprietary wireless protocol, an industry-first enabling the best network availability, it is now possible to build the world's most reliable and efficient EVs."
Powertrain System Solutions
Next, we discussed the new developments which are being done by TI with respect to enabling powertrain system solutions.
"At the heart of every EV are power electronics systems: a traction inverter, onboard charger and high-voltage DC/DC converter. The performance of these systems will help define the acceleration and success of EV adoption in the coming years, as they directly impact an EV's driving performance, cost, driving range, and charge time. The demand for more performance from these systems directly translates to demand more microcontroller (MCU) performance, in terms of both real-time control and advanced computing", said Sanjay.
"Our new high-performance Sitara AM263 MCUs are the latest addition to the Sitara MCU family and can help one make progress in advancing the processing technology behind EVs. Sitara AM263 MCUs are the first devices in the Sitara MCU portfolio that pair the real-time control subsystem originated in C2000 MCUs with the Sitara multicore Arm architecture to meet the dynamic performance demands needed for motor and digital power control applications.
By combining real-time control and more than 3,000 Dhrystone million-instructions-per-second (DMIPS) computing performance, the AM263 MCU family can help reduce the size and weight of the motor and mechanical enclosures as well as the system cost, increasing driving range and helping to make EVs more affordable. The AM263 MCU family naturally leverages and extends the benefits of the C2000 real-time MCUs to offer even more options for EV powertrain applications.
For example, the MCU's ability to run at higher switching frequencies (>1 MHz) unlocks the potential for the use of wide-bandgap technologies such as silicon carbide (SiC) and gallium nitride (GaN), increasing power density and efficiency and thereby increasing driving range.
More cores and peripherals enable the integration of multiple functions and reduce both the number of field-effect transistors in a system and mechanical enclosures, significantly reducing the cost and weight of enclosures and magnetics.
AM263 family incorporates functional safety features that enable up to Automotive Safety Integrity Level (ASIL) D, E-Safety Vehicle Intrusion Protected Applications (EVITA) hardware security module full version, Automotive Open System Architecture (AUTOSAR) support, and communication peripherals to help reduce system bill of materials with a single chip.
The world around us is changing. Environmental and regulatory pressures for zero-emission vehicles and renewable energy sources are accelerating EV production, but widespread adoption will require increased affordability, efficiency and performance. Sitara AM263 MCUs, including the AM2634-Q1 and AM2634 devices, help deliver on the demands of these next-generation architectures", he added.
In-vehicle Networking
Talking about the range of solutions for in-vehicle networking provided by TI with respect to electric vehicles, Sanjay said, "Since EVs may not specifically call for specialized IVN solutions, we continue to see similar requirements as IC Engine counterparts. When it comes to V2G, technology can provide similar connectivity convenience for EVs as well. TI's Sitara processors with Linux software support Open Charge Point Protocol (OCPP) and the ISO 15118 standard vehicle-to-grid communication interface, which enables seamless transactions and information exchange between EVs, charging stations and utilities. TI also multi-protocol Wireless Radio devices including WI-FI, BLE and Sub 1Ghz solutions and modules enable seamless communication between Vehicle, EVSE, Grid and User."
Electric Vehicle Charging
Our next point of discussion was the latest developments of High-Power solutions for fast EV Charging. "The incorporation of advanced high-voltage devices such as wideband-gap semiconductors makes it possible for HEVs/EVs to enable fast EV charging solutions. Gallium-nitride (GaN) high-electron-mobility transistors (HEMTs) or field-effect transistors (FETs) are enabling an exciting and disruptive era in power conversion. The material properties of GaN have enabled power switches with much lower on-resistance and higher switching speeds than equivalently-sized silicon power transistors. These benefits are making power conversion solutions more compact and energy-efficient. GaN FETs have benefited both from established reliability methodologies for silicon FETs, as well as new methodologies to validate GaN FET reliability under application conditions. The recently developed OBC Reference Design (PMP22650) for 6.6KW is based on the LMG3522 family of GaN devices. This design achieves an efficiency of 96.5% with a power density of 3.8 kW/L – enabled by TI GaN devices exhibiting the best figure of merit among competing Power switch options", said Sanjay.
Electric traction for small vehicles is getting more and more popular among two- and three-wheelers ranging from pedal-assist e-bikes to e-scooters and motorbikes. Naturally, my next question to Sanjay was about the latest solutions TI is offering with respect to the same.
"TI has brought a very specific portfolio and solution for 48V Battery-powered Traction Drive needs. Our 100V rated 3-Phase Half-bridge Smart Gate driver family of devices enables a highly integrated solution, offering key diagnostics for health monitoring of the power stage. This comprises the DRV8300, DRV835x and DRV325x family of highly scalable and Functional Safety capable devices. Given the unique IDRIVE/TDRIVE feature, one can get rid of almost 18 discrete components from the Power stage section. From a Microcontroller perspective, our industry-leading C2000 family of Real-time controllers form a compelling solution for this End Equipment. One can realize a highly scalable Traction drive unit solution with this combination of C2000 + DRV83xx/DRV32xx Motor Drivers", said Sanjay.
Our conversation ended on the note of discussing the latest developments and solutions provided by Texas Instruments in the automotive lighting segment.
"Automotive Lighting is a constantly evolving segment with ever-increasing requirements for both in-cabin and exterior lighting needs. Our automotive LED drivers help one build innovative, reliable, cost-effective automotive lighting systems that exceed the auto industry's stringent requirements. Our broad portfolio of highly efficient LED drivers extends the life of lighting system designs, enables greater driver and pedestrian safety and enhances the driver experience", said Sanjay.
"Among advanced lighting needs, one of the recent solutions is for Dynamic Ground projection application – This is enabled by our low-cost DLP solution with DMD device DLP2021", he further added.
Mayank Vashisht | Sub Editor | Times EV