Permanent Magnets Limited is among the flagship companies of Taparia Group, Mumbai, and a front-runner among young, lively, and growing companies. PML magnets are utilized extensively in key business sectors like electronics, power meters, automobile industries, telecommunication, defense, space research, aeronautics, rail transport, and power generation.
Following are the services and technologies that will be displayed by them at the Auto EV India 2022-
Design/Simulations
We design various current sensing components (Ferro magnetic and Shunts) and
modules. Our expertise lies in optimizing the design regarding material, geometry, and
environment. These components are typically used in current sensing, position sensing,
and shielding applications.
System optimization and simulation
We analyze and optimize your magnetic sensor system by means of FEM modeling. We
meet the demands of compact system design, optimum material choice (performance vs. cost) and other aspects such as thermal power dissipation and high-frequency behavior. Based on our expertise and networking partners we provide effective and efficient solutions.
Prototyping
We support your "design-in" by manufacturing customer-specific prototypes from design to
characterization. We assist you in all aspects of quality control and the required equipment
for your production line.
Software Used:
● Mechanical Designs/drafting and Analysis: Progecad, Solidworks, Fusion 360
● 2D and 3D Mechanical/Metallurgical/Magnetic Simulations: Comsol, FEMM
● Electrical Designs/Simulations: LT Spice and Altium
● PCB Design: Altium and Kicad
Plastic over molding:
All Molding services over a wide range of Engineering works including tolerances in minute
range.
Available machines:
Vertical injection molding – 25 ton
Vertical injection molding – 85 ton
Horizontal injection molding-Dr. Boy – 25T (for small precision parts)
Horizontal injection molding Ferromatik – 110T
Hot Chamber Multi Slide Zamak Die Casting:
Die casting is the process in which molten metal is poured or forced into a steel mold. Die
casting is the most efficient process for high volume precision parts producing the best
tolerance & rapid production. The mold known as tools or dies are created using
steel and they are specially designed for each project. This allows each component to be
created with accuracy and repeatability. Aluminum, Zinc, and Magnesium are the most
commonly used die-casting alloys. Die casting is a cost-effective process for components requiring high volumes and complex geometries. Die casting is a net-shape process, and
cost savings can be achieved by eliminating secondary machining and assembly
operations required by other processes.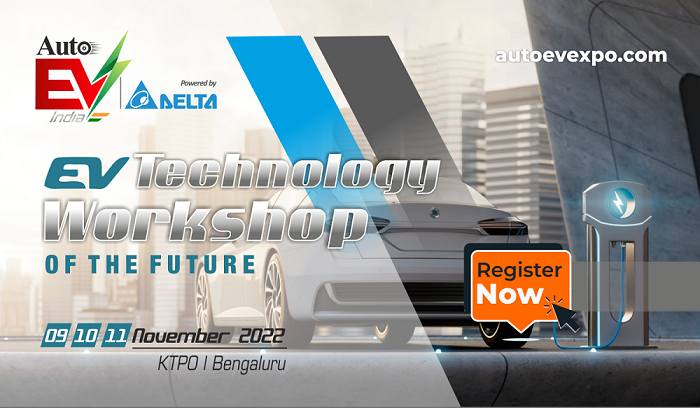 MCB Folded components:
At PML, we have added new high-speed Multi-slide presses, for manufacturing box or
cage terminals or Terminal Connectors, high-volume metal links, etc. The range of
Terminal Connectors include cage/box terminals for Electric MCB's, Energy Meters, Hose
Clamps, etc. Depending on the size & shape of these parts, the multi-slide automate can produce @ 50 – 60 pcs/min. Furthermore, we are offering Switch terminal connectors in varied size, shapes, material compositions, standards, grades, finishing, coating and more based on custom specification. These machines can produce High precision & close tolerance Metal components up to 2 mm thickness & with production speed of 40-60 pcs per minute
Sand molding/Melting/polishing
Melting of virgin and scrap alloys to make ingots of Super alloys
Melting of scrap powder and grinding of various alloys to recover pure metal in Ingot form :
Expertise in melting of Manganese alloy & Nickel alloy grinding.
Manufacturing and supply of super alloy powder Cobalt and Nickel base.
Manufacturing and supply of Tungsten and Tungsten carbide powder
Heat Treatment
All heat treatment cycles consists of three basic steps.
1)Heating the charge
2)Holding at high temperature(Soaking)
3)Controlled cooling
Soaking or holding at a high temperature helps in purifying the charge and forming
a magnetically permeable microscopic structure. During controlled cooling, this microscopic
structure is fixed and an increase in magnetic permeability is locked in. Depending on the
soaking and cooling time the entire process typically takes about 20 to 35 hrs.
To produce components with desired magnetic performance PML has developed distinct
heat treatment cycles for each material. These treatments are generally performed after all
manufacturing/fabrication processes are completed.
PML uses pure dry Hydrogen and/or Nitrogen (as and when relevant) atmosphere
furnaces to achieve best magnetic properties.
Nano crystalline Current Transformer
PML has the facility to make cores of various sizes in nanocrystalline and amorphous
material with ribbon thickness of 25-35 microns. The cores are made on the automatic core
winding machine to give a very high production rate. The cores are finally heat treated in
a controlled atmosphere in our high-tech furnace to achieve optimum material performance.
Later cores are then plastic encapsulated or epoxy coated as per the customer
requirement and tested 100% for quality performance on core sorting machines and
dispatched.
Details for contacting as below:
Company Name:Permanent magnets limited,Mumbai
Contact person:Swapnil D.Khochare
Designation:Manager-Projects
Mobile no:8591941680