Keeping in mind the sustainable development goals, and to speed up the shift towards clean and green mobility in public transport programs, the Indian Government is taking a look at floating its largest ever tender for procuring almost 8,000 electrical buses for state transport undertakings (STUs) throughout the nation.
The government has propositioned such a tender before also, to encourage STUs to replace aging, polluting diesel buses with electrical ones. Earlier this year, Convergence Energy Services Ltd (CESL) – the state-run firm dealing with the acquisition of EVs for central and state authorities departments – floated a young to acquire 5,580 electrical buses. The tender was valued at about Rs 5,500 crore.
Nearly all the contracts to produce about 5,000 buses underneath the scheme were received by Tata Motors. CESL has begun deploying 5,450 electrical buses throughout 5 cities – Delhi, Kolkata, Bengaluru, Surat, and Hyderabad. The government plans to decarbonize public transport and help in reaching the goal of net zero emissions.
CESL Managing Director Mahua Acharya instructed ET the scheme is predicated on an asset-light mannequin that may allow STUs to deploy cleaner automobiles affordably and at scale.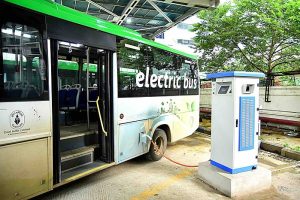 "We are looking at mobility as a service instead of outright procurement to enable STUs to swap their existing fleet with electric buses. Their balance sheet will remain light. Also, aggregation of demand will bring in scale and help realize lower prices," stated Acharya.
Even without incentives, aggregating demand on a gross price contracting mannequin from throughout states helped realize a 27% and 23% decrease in charges for electrical buses in comparison with diesel-driven and compressed pure gas-run ones within the tender floated by CESL in Jan 2022. Various streamlining and danger discount measures helped improve competitors and led to the document low costs of Rs.39.21/kilometer for 9-meter e-buses and Rs.43.49/kilometer for 12-meter low-floor e-buses (together with the price of charging).
"From various levels of indications, there is a demand for another 8000 electric buses currently. We have asked the STUs to evaluate the specifications required (7m/12 m electric buses), consult their board, and formally intimate a considered demand", said Acharya.