Metravi, a pioneering name in the field of electrical and electronic test and measuring instruments in India, is all set to make a striking appearance at the highly anticipated AutoEV India 2023 event. This grand showcase of technological innovation is scheduled to take place from November 2nd to November 4th, 2023, at KTPO, Bangalore. It's an event you wouldn't want to miss, especially if you're keen to experience the forefront of testing and measuring technology.

Witness Innovation Up Close
One of the primary reasons to mark your calendar for this event is to get an up-close and personal look at Metravi's wide array of services and products. They are stationed at booth number A-1, ready to engage with visitors and showcase their vast collection of over 200 products. Among the star attractions are:
1. Metravi Pro EV-C1 Clamp Meter: Tailored explicitly for Electric Vehicles (EVs), this pocket-sized clamp meter boasts an extensive DC Amperes measurement range (4.000A to 1000A) and remarkable accuracy (±1.5%±3dgts). With True-RMS measurement capabilities, it's a high-precision AC/DC clamp meter equipped with features such as one-touch zero adjustment, fast bar graph, inrush current measurement, non-contact voltage testing, and low-pass filtering – all perfectly suited for EV applications in confined spaces.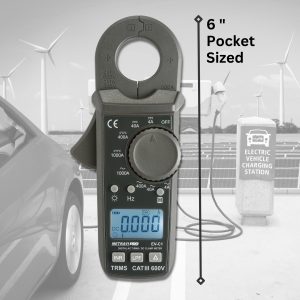 2. Metravi CEM DT-6650 Multifunction Installation Tester: Featuring a 3.5″ TFT colour LCD display, this versatile tester covers a broad range of tests, including insulation resistance, earth resistance, loop impedance, voltage, RCD, PFG, and PSC testing. Designed for rugged use, it ensures the safety of electrical installations across various applications. With advanced features like "No Trip Technology" for loop testing on RCD-protected circuits, it stands as a valuable addition to the toolkit of professionals.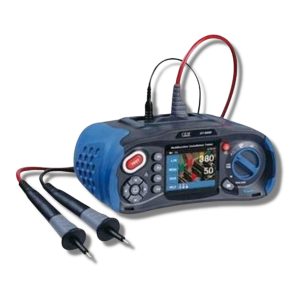 Metravi PRO RMT-10 Rotating Machine Tester:

This multifunctional instrument wears many hats – digital multimeter, insulation tester, and 4-wire low resistance tester, all in one. It measures AC/DC voltage, current, resistance, capacitance, frequency, duty cycle, and more. Plus, with Bluetooth connectivity for data sharing with a smartphone and a waterproof, rugged design, it's built to withstand heavy-duty use.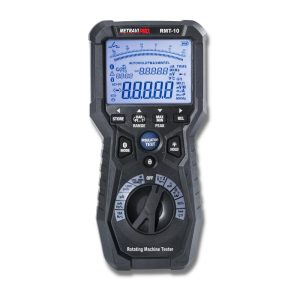 Metravi CEM EVSE-200 EV Charging Station Adaptor Tester:

If you're interested in Electric Vehicle Supply Equipment (EVSE) and safety testing, this adaptor tester is a must-see. It interfaces with EVSE and ensures the verification of electrical safety and compliance, making it an essential tool for those involved in EV supply equipment testing.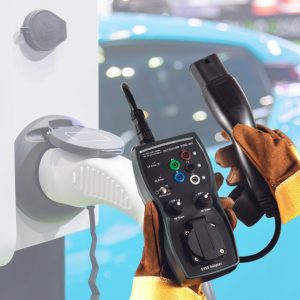 Metravi CEM BS-128 Borescope:

For non-invasive inspections of inaccessible areas, this high-definition video borescope comes to the rescue. Its 2.4″ TFT LCD, curved waterproof goose-shaped tube, and compatibility with both NTSC and PAL formats make it an invaluable tool for automotive and machinery diagnostics.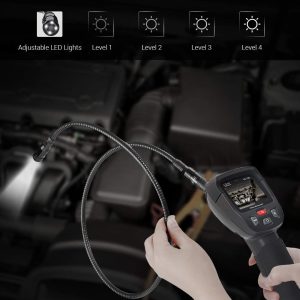 Metravi TM-6002 Battery Impedance Tester:

If you're delving into battery diagnostics, this tester should pique your interest. It measures the internal impedance, voltage, current, and temperature of secondary batteries, spanning a wide range of battery types. With quick response times and a built-in comparator function, it's an ideal choice for automotive, UPS maintenance, and telecommunications applications.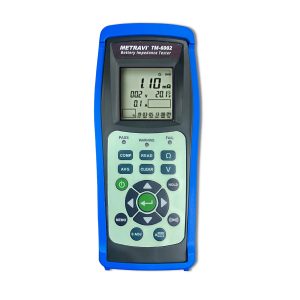 Since 1970, Metravi has been meeting the instrumentation needs of a wide array of sectors, including government, semi-government, private, and public industries. Their reach extends to sectors as diverse as Railways, Defence, Aviation, Telecom, Petroleum, Cement, Power Generation, Iron and Steel, Plywood, Automobile, Paper, Chemicals, Heavy Equipment, Automation, and many more. Their products are also a fixture in healthcare facilities, including Hospitals and Nursing Homes, as well as in educational settings such as Colleges and Educational Institutions.
At the forthcoming AutoEV India 2023 event, scheduled from November 2nd to 4th, 2023, at KTPO, Bangalore, you will have the invaluable opportunity to engage with the future of technology. Don't miss the chance to explore the world of cutting-edge instrumentation at Metravi's booth A-1.