Keysight offers cutting-edge design and validation solutions that contribute to expediting innovation in connecting and safeguarding the global community. We are excited to share Keysight's participation in the forthcoming AutoEV India 2023. You can find them at booth no. E-17 during this esteemed exhibition, happening from November 2nd to 4th, 2023, at the KTPO in Whitefield, Bangalore. This event offers an opportunity for Keysight to present its cutting-edge EV/EVSE Charging Test Solution on a prominent platform.

EV/EVSE Charging Test Solution – SL1040A Scienlab Charging Discovery System
The SL1040A Scienlab Charging Discovery System (CDS) by Keysight is a modular solution designed for conformance and interoperability testing of electric vehicles (EV) and EV supply equipment (EVSE) charging interfaces. This versatile system serves multiple functions:
Functional Testing:

The CDS enables functional testing of the charging interface of any EV, ensuring seamless operation.
Charging Interface Emulation:

It can emulate a universal, configurable charging interface of an EV, providing a comprehensive testing environment.
Interoperability Analysis:

The CDS captures electrical signals and digital communication between an EVSE and an EV, facilitating the identification and resolution of potential interoperability issues.
Regenerative Power Supplies – RP7900 Series
Keysight's RP7900 Series regenerative power supplies are bidirectional units capable of sourcing and electrical loading up to 30 kW. They are ideal for testing energy storage and converters and offer several advantages:
Two-Quadrant Operation:

These supplies serve as both a power source and a regenerative electronic load.
High Performance:

With up to 2000 V, up to ±800 A, and up to 30 kW per instrument, they offer exceptional output capabilities.
Efficient Regeneration:

The regenerative feature returns 90% of power to the grid, reducing cooling costs.
Photovoltaic Simulation:

RP7970 & RP7980 Series also provide photovoltaic simulation capability.
Connectivity:

They offer LAN (LXI Core), USB, and GPIB connectivity options.
Science lab Battery Test System – SL1001A Module Level
The SL1001A Scienlab Battery Test System at the module level emulates sink and source for battery modules used in automotive and industrial applications. Notable features include:
Efficiency:

This system operates efficiently and cost-effectively, even for endurance tests with multiple channels.
Versatility:

It can function as a cell test system with constant measurement precision for battery cells with up to 6 V.
Synchronization:

The system allows synchronization of Battery Management System (BMS) values directly in the test sequence.
Direct Control:

It offers direct control of the output source via the BMS.
Keysight's dedication to speed and precision extends to software-driven insights and analytics that expedite technology product development across various stages, from design simulation to manufacturing analysis and network performance optimisation.
We invite you to visit Keysight's booth (E-17) at Auto EV India 2023 from November 2nd to 4th, 2023, at KTPO, Bangalore. Explore their innovative solutions and experience the future of technology firsthand.
The information mentioned above was furnished to us by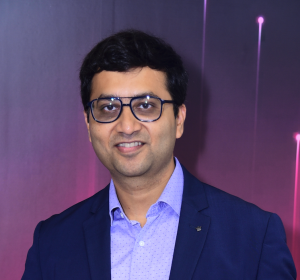 Sadaf Arif Siddiqui, GM – Industry Marketing,
Keysight Technologies