To decrease its dependability on other countries in the field of green technologies, India is working to change the law to permit private miners to extract lithium, a key component of batteries used in electric vehicles and energy storage.
The government of Prime Minister Narendra Modi wants lawmakers to approve changes to the current policy during the current parliamentary session. Eight minerals, including zirconium, beryllium, and lithium, will be taken off the restricted list that currently forbids private companies from producing them.
The modifications would enable the government to auction off licenses to exploit lithium reserves.
The government wants to lessen India's reliance on imports for a few essential minerals and improve the nation's ability to compete in the lucrative battery supply chain.
India wants to increase local production of a variety of zero-emission technologies in order to take advantage of the opportunities presented by the global clean energy transition and achieve carbon neutrality by the year 2070.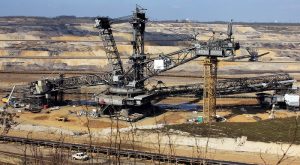 The country has committed to constructing 500 gigawatts of clean energy capacity by 2030, and it is believed that in order to deploy renewable energy sources around-the-clock, massive amounts of battery storage must be deployed.
According to the Ministry of Mines, government organizations have been looking for lithium and have found a small resource at a location in the southern state of Karnataka. India would need to find and develop more deposits, though, in order to produce lithium on a large scale and lessen its reliance on imports.
Currently, China is the largest refiner in the world, followed by Australia and Chile in terms of commodity production.
According to data from the Commerce Department, India's imports of lithium-ion batteries increased 54% year over year to $1.83 billion in the year to March. Despite India's efforts to limit imports from its northern neighbor, nearly 87 percent of purchases came from China and Hong Kong.
The nation is looking for lithium and cobalt facilities abroad in addition to efforts to increase local production. A joint venture was created with three state-owned businesses to purchase mines abroad: National Aluminum Co., Hindustan Copper Ltd., and Mineral Exploration Corp.